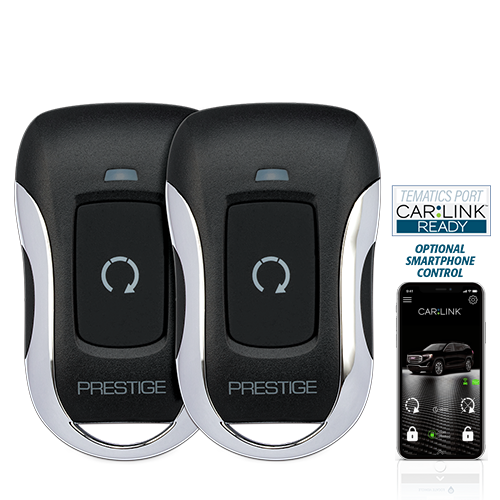 Prestige APS901TM One-Way Remote Start Only System with Up to 1,500 Feet of Operating Range (Install only)
Availability:
in stock, ready to be shipped
Product Overview
The APS901TM is our long range remote start only system. It has the ability to start your vehicle from 1,500 ft away. Perfect for the driver who lives in a co-op, apartment building or townhouse community. Nothing starts your day better than getting into a warm vehicle on a cold morning.

*Compatible for all cars*
*Available only with ASAP Installation services*
*Visit our gallery page for installation videos*
Product Features

• (2) One Button 1-Way Transmitters
• Glass Mount Antenna with Built-in LED Light and Valet Switch
• Programmed transmitter notification
• DBI Port - Supports DBI and ADS Protocol
• FlashLogic FLCART Compatible
• Remote Unlock
• Programmable Basic Security
• Single, Double, Triple press to start
• Selectable Run Time
• Web Based System Programming
• Telematics Port - Carlink Ready
• Limited Lifetime Warranty
Call us for discounted pricing
Unlock unbeatable savings when you bundle your products with our premium installation services
Request for an Installation and Price Quote

Call us to get an installation and price Quote