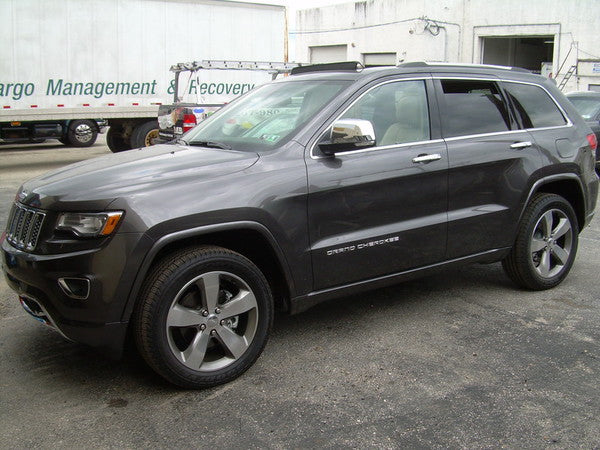 2014 Jeep Grand Cherokee
Custom Work Description:
2014 Jeep Grand Cherokee – Custom Focal KRX2 audio install.  2 sets of Focal KRX2 installed in front and rear doors.  Alpine 2 channel and 4 channel digital amplifiers custom mounted on fiber glass panel.  Focal K2 custom subwoofer box fiber glassed into factory location.  MS8 processor installed in glove box.  No cargo room lost for this monster sound system.

**This is not a product; it is a custom job we have done on our client's vehicle.**