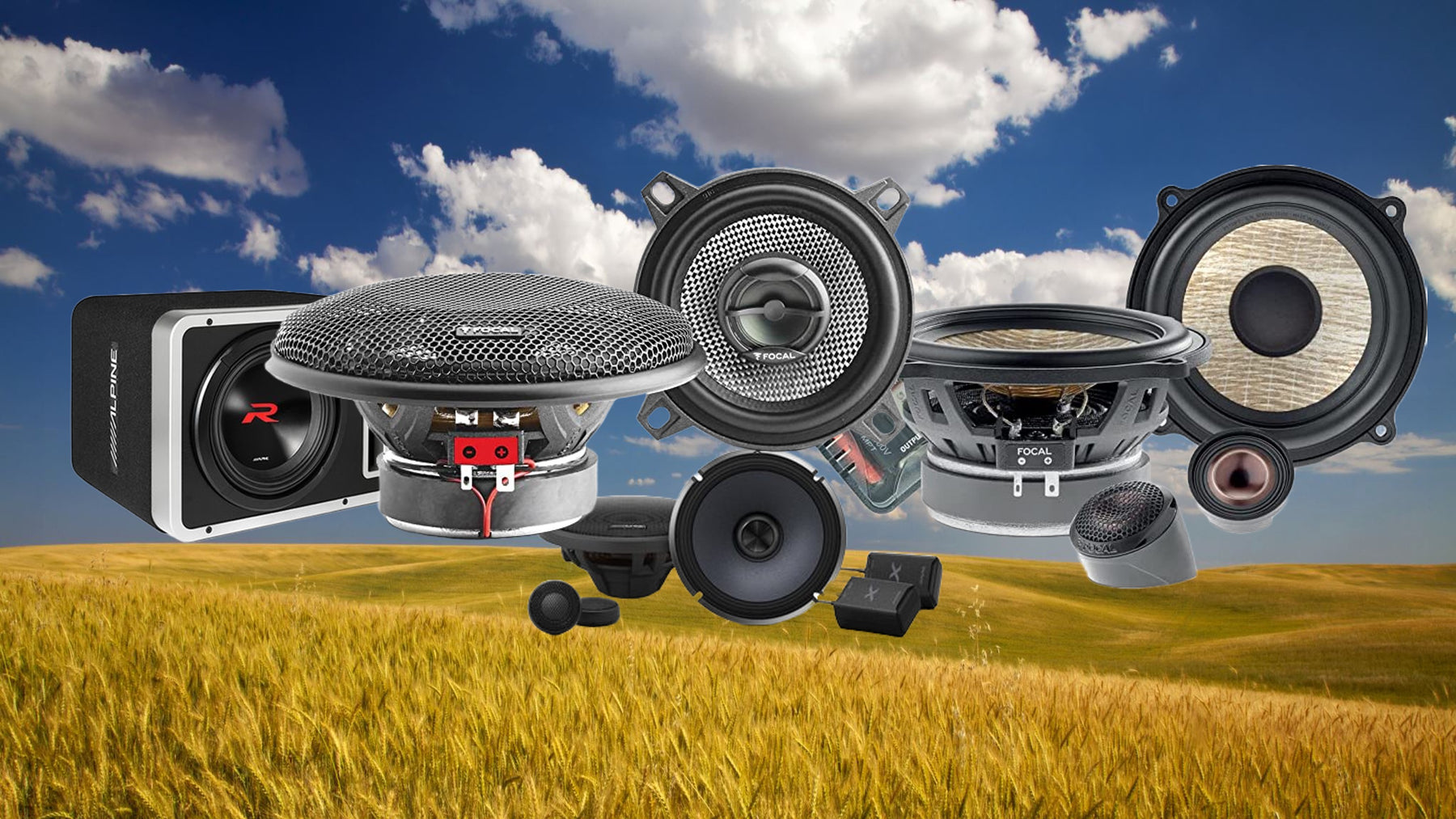 The Ultimate Guide to Choosing the Best Car Speakers for Your Vehicle
Car speakers play a vital role in enhancing the audio experience in your vehicle. Choosing the right car speakers can be challenging as there are numerous factors to consider, including speaker size, power handling, frequency response, and more. In this blog post, we will provide you with the ultimate guide to choosing the best car speakers for your vehicle.
Determine the Right Speaker Size
Check your vehicle owner's manual to determine the speaker size that fits in your car.
Measure the dimensions of the speaker mounting locations to ensure that the new speakers fit perfectly.
Consider upgrading to a larger speaker size for better sound quality.
Choose the Right Type of Speaker
Coaxial speakers are the most common type and offer a combination of woofers, tweeters, and midrange speakers in a single unit.
Component speakers are more expensive but provide better sound quality by separating the different speaker components.
Subwoofers enhance the bass of the music and are ideal for those who enjoy listening to music with a lot of low-frequency sounds.
Consider the Speaker's Power Handling
Power handling refers to the amount of power that a speaker can handle without getting damaged.
Ensure that the speaker's power handling matches the power output of your car stereo or amplifier.
Look for speakers with higher power handling if you plan on playing music at high volumes.
Look for the Right Frequency Response
The frequency response range of a speaker determines the range of sounds it can produce.
Look for speakers with a wide frequency response range for better sound quality.
Consider your music preferences when choosing the frequency response range.
Check the Sensitivity of the Speakers
Speaker sensitivity determines the amount of power required to produce a specific volume level.
Look for speakers with higher sensitivity for better sound quality at lower power levels.
Consider upgrading to an external amplifier for better sound quality if your speakers have low sensitivity.
Conclusion
Choosing the best car speakers for your vehicle can be challenging, but by considering factors such as speaker size, type, power handling, frequency response, and sensitivity, you can make an informed decision. Additionally, listening to demo speakers can help you determine which ones sound the best in your car. With the right speakers, you can enjoy a more immersive audio experience in your vehicle.