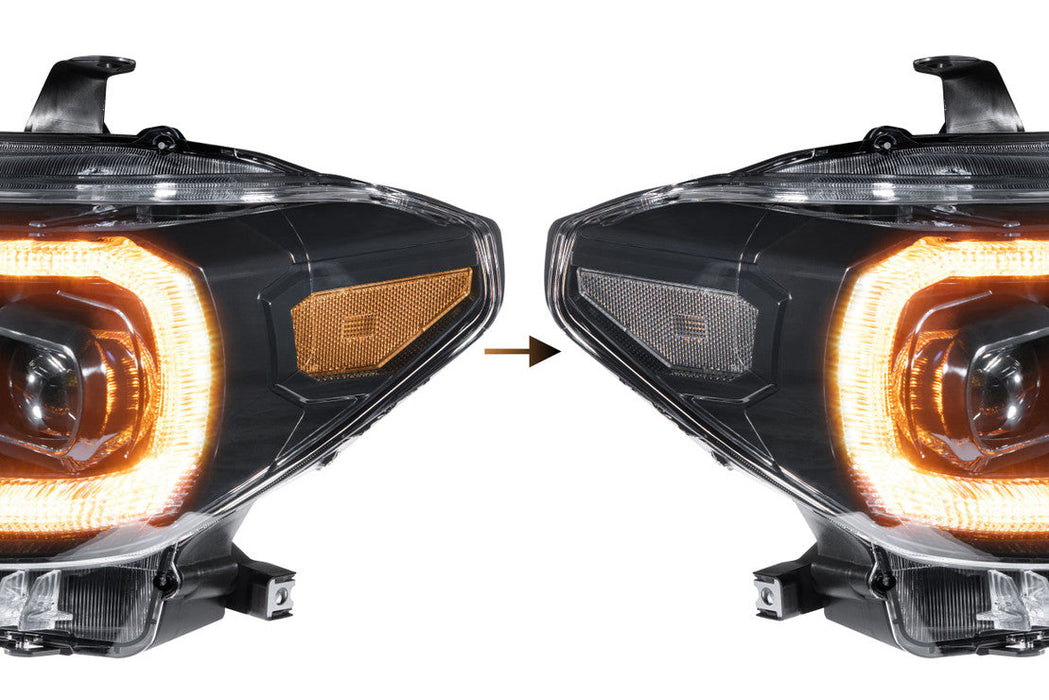 XB LED Smoked Sidemarkers
Original price
$26.50
-
Original price
$26.50
Found a better price? Let us know and we will match it
Availability:
in stock, ready to be shipped
Custom:  You bought the Morimoto XB LED headlights because you want to stand out. Now you want to take the look to the next level by customizing the internals, and lets face it, who doesn't like the clean, neutral look of smoked side markers in place of the standard DOT approved amber reflectors?
Direct Replacement:  These are produced using the exact same mold used in production for the headlights -- so they will be a perfect and direct replacement for the standard amber reflectors.
Matches:  Most of the other internal diffusers for the daytime running lights on the XB LED headlights use a smoked polycarbonate that will match these side markers -- so these will be a direct match to the pre-existing components inside your Morimoto LED headlights!
Non-DOT:  While the LEDs that illuminate behind the reflector will still light up with an amber color, it is important to note that in the US: amber colored reflectors are required for DOT compliance. Replacing your amber reflectors with smoked units puts your car or truck out of compliance and should only be installed on show or off-road vehicles.
Applications:  These are available for select Morimoto XB LED headlights. Check the selection menu in the product listing for availability details!
IMPORTANT:  Morimoto will not warranty headlights that have been opened and/or modified in any way. In order to install these, you must heat the headlights and pry them apart to access the internals. In doing so, you will void the factory warranty, so please beware of the risk prior to buying and installing these parts!
Benchmark:  Morimoto. The Automotive Lighting Benchmark. We are globally recognized as the brand to beat when it comes to aftermarket lighting upgrades for the automotive aftermarket. No other brand blends performance, quality, and style quite like we do. Our vast product line covers today's most popular trucks and cars. If you don't see it, trust that we can make it. Whether you're interested in something off the shelf or a brand new product designed exclusively for you: Connect with us Today!
Request an Installation Quote

Call us to get an installation Quote