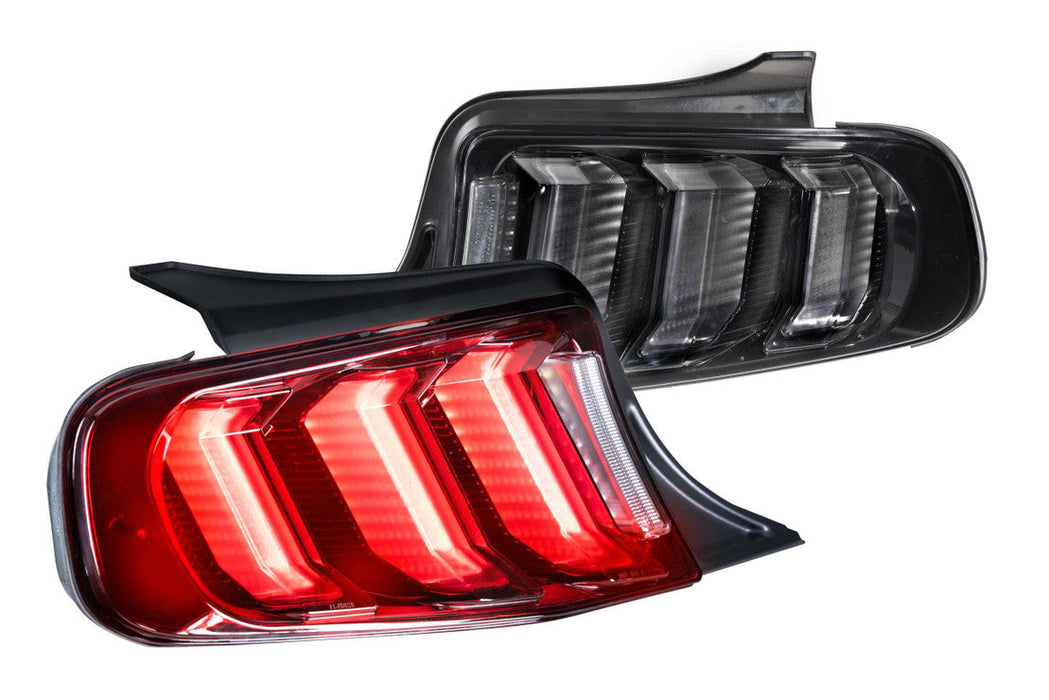 Ford Mustang (13-14): Morimoto Facelift XB LED Tails
Original price
$461.10
-
Original price
$461.10
Found a better price? Let us know and we will match it
Availability:
in stock, ready to be shipped
Stock Sucks:  No doubt the S197 Mustang is a capable car, and if you've already upped the ante by making more power, new wheels, and fatter tires, then it's time to ditch the stock lighting setup too. Morimoto's unbeatable XB LED fog lights have been top sellers in our catalog forever, and we couldn't be more excited to see the lineup expand with offerings such as the new high-performance XB Mustang LED tail lights too!
Compatible:  With all S197 Mustangs from 2013-2014, these complete tail light assemblies will swap directly in place of the original Mustang tail lights, use all of the stock mounting points, and should only take around 30 minutes to install.
Plug n Play:  Wiring is easy too! The XB LED tails are designed to work without any special wiring. They will plug into the factory connectors for the stock lights and each assembly includes all necessary connectors, rubber seals, and pigtails for a plug n play install. No additional resistors, modules, etc needed!
Style:  Inspired by the S550 Mustang tails, they surely don't look out of place like other aftermarket options. The piano black finish matches the OEM trunk trim perfectly. The geometry flows with the body lines like a boss. The XB LED tails for your 'Stang are available with a smoked lens.
Well-Built:  Their durable polycarbonate lens will resist the test of time, keeping the housings looking new for many years to come. The injection molded ABS housing is light-weight and much stronger than comparable cheap alternatives. The XB Tail lights may not be the cheapest new tail lights for your Mustang, but they're OE quality, and as the saying goes, you pay for what you get. Although the tails are new, we've sold many thousands of the XB Fog lights and to date, have only seen a small handful with problems...no joke.
Benchmark:  Morimoto. The Automotive Lighting Benchmark. We are globally recognized as the brand to beat when it comes to aftermarket lighting upgrades for the automotive aftermarket. No other brand blends performance, quality, and style quite like we do. Our vast product line covers today's most popular trucks and cars. If you don't see it, trust that we can make it. Whether you're interested in something off the shelf or a brand new product designed exclusively for you: Connect with us today!
Request an Installation Quote

Call us to get an installation Quote