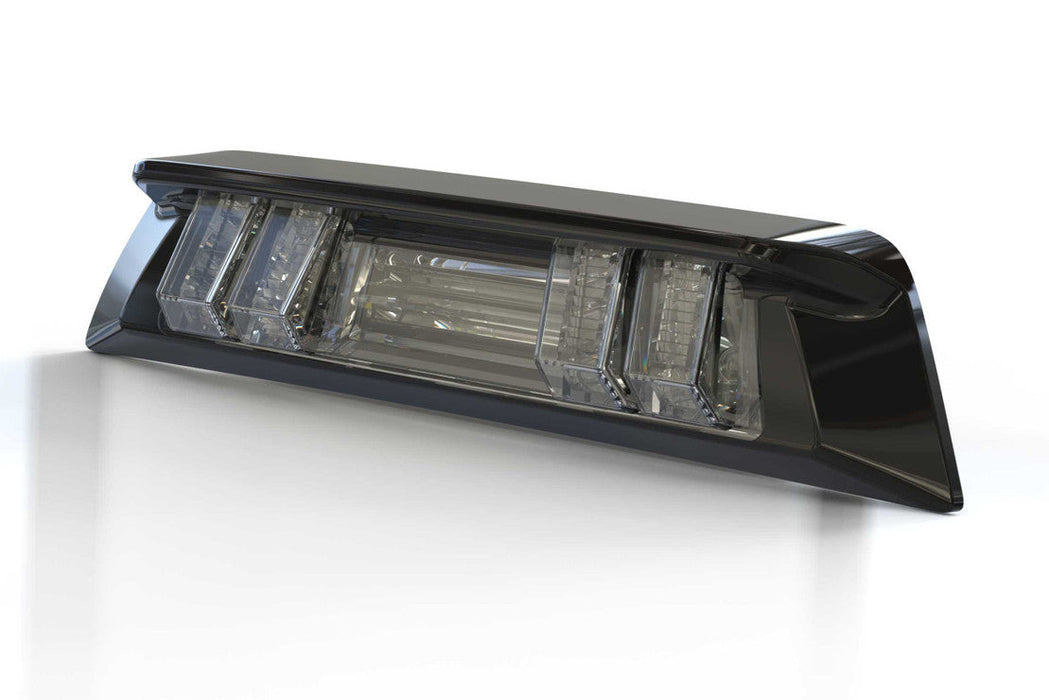 Toyota Tacoma (16-23): Morimoto X3B LED Brake Light
Original price
$200.00
-
Original price
$200.00
Found a better price? Let us know and we will match it
Availability:
in stock, ready to be shipped
Just Right:  Yes, we know. We know. You have been looking for a third brake light upgrade for a while now, only to retreat every time. Discouraged when the search returns no more than the same old variety of el-cheapo options out there. The X3B from Morimoto is different though. It's the one you've been waiting for. It's a no-compromise brake and bed light that offers the perfect pairing of style, performance, and utility, and its now available for your 16-23 Toyota Tacoma truck.
Style:  Modern headlights have come a long way. Modern tail lights have come a long way... yet Toyota is still specifying the same basic 20-year-old third brake lights on even their most modern trucks. Why? The X3B is the perfect grand finale for detail-oriented enthusiasts who just say no to stock. The pronounced 3D red brake light optics are as modern as it gets, yet tasteful. Complimented by the clear optics that illuminate the bed, and all wrapped up inside a piano-black polycarbonate housing. Here, form meets function.
Brake Lights:  Here, function meets form, because the quad brake light optics are just as effective as they are attractive. Four jewel-like optics molded from optical-grade red polycarbonate paired with powerful 3W LEDs create a high-intensity brake light setup that's easily visible both day and night. An F1-style rapid flash module is also available, and easy to install (SKU X3B01).
Bed Lights:  Are usually an afterthought, but not with the Morimoto X3B LED brake light modules. Optically engineered rail-style optics have been purposefully designed to effectively illuminate your bed without dead spots. While the X3B looks cool, its also a major upgrade for enthusiasts who value utility, and actually use their trucks too.
Easy Install:  The X3B re-uses all of the original mounting points, fits like the factory brake light, and will plug into the stock wire harness. There are no modifications required for the installation.
Style and Safety:  All Morimoto assemblies are designed to comply with all DOT, SAE regulations for rear-facing lamps. We pride ourselves on offering stylish, high-performance and safe products for serious enthusiasts, which is why all new Morimoto products are verified by trusted third party labs for compliance and are backed with an industry-leading five year warranty.
Benchmark:  Morimoto. The Automotive Lighting Benchmark. We are globally recognized as the brand to beat when it comes to aftermarket lighting upgrades for the automotive aftermarket. No other brand blends performance, quality, and style quite like we do. Our vast product line covers today's most popular trucks and cars. If you don't see it, trust that we can make it. Whether you're interested in something off the shelf or a brand new product designed exclusively for you: Connect with us Today!
Request an Installation Quote

Call us to get an installation Quote