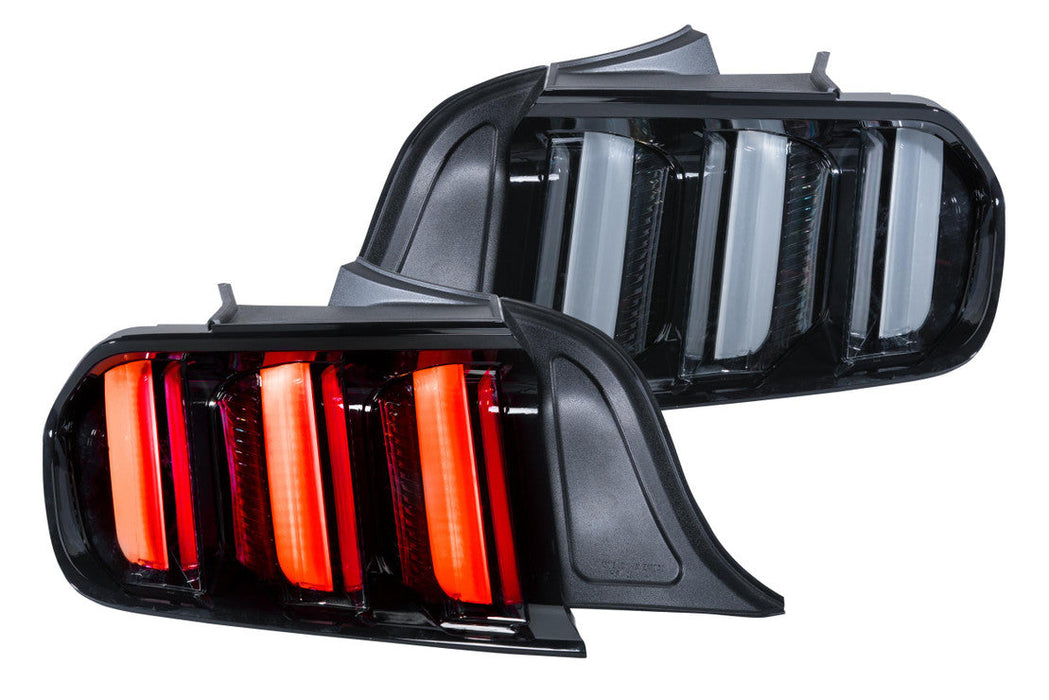 Ford Mustang (15-22): XB LED Tail Lights
Original price
$650.00
-
Original price
$650.00
Found a better price? Let us know and we will match it
Availability:
in stock, ready to be shipped
Ford Mustang:  The epitome of the American sports car with the most hardcore following in the aftermarket. And while there is no shortage of aftermarket parts for the Mustang, until now the options for tail light upgrades have been mediocre at best... At least for those who care about what goes on their car. The Morimoto XB LED taillights for the Mustang S550 are the category killer we've all been waiting for.
Compatible:  With all versions of the S550 Stang from 2015 on up, they are extremely easy to install. These plug and play with the factory wiring harness, use all of the stock mounting points, and should not take more than 30 minutes to install both taillights. It's worth noting that these do not require any complicated and difficult-to-install connections to the third brake light, unlike the competition.
Style:  Inspired by the design of the OEM S550 tails, whats not to love? They look right at home on the rear end of the Mustang. but the Euro outer lenses, smoked internals and that oh so addictive amber sequential turn signal is what will really set your car apart from the rest at the show. We've easily got what is the best-looking set of Mustang tails on the map.
Turn Signal:  Yes, the OEM tail lights offer a sequential turn signal, but its red just like the parking and brake lights. Amber lamps on the rear end of a Stang…highly desirable. The problem is that its very difficult to achieve, but with some clever engineering, we've pulled it off, and not only does it work very well, it looks absolutely stunning!
Benchmark:  Morimoto. The Automotive Lighting Benchmark. We are globally recognized as the brand to beat when it comes to aftermarket lighting upgrades for the automotive aftermarket. No other brand blends performance, quality, and style quite like we do. Our vast product line covers today's most popular trucks and cars. If you don't see it, trust that we can make it. Whether you're interested in something off the shelf or a brand new product designed exclusively for you: Connect with us Today!
Request an Installation Quote

Call us to get an installation Quote