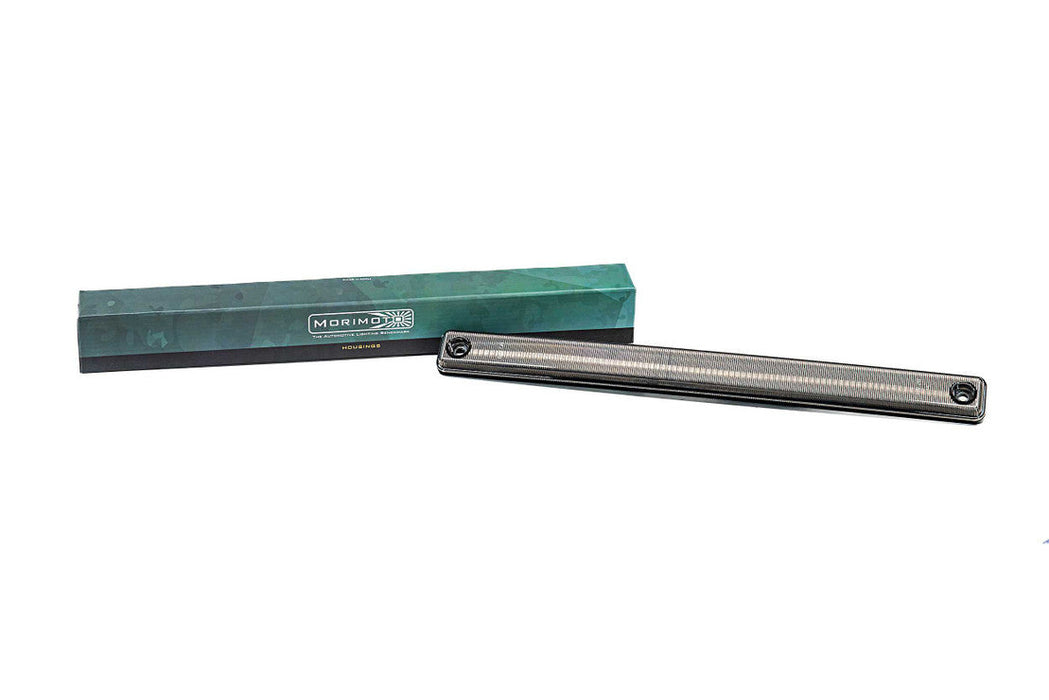 Ford Super Duty (17+): XB LED Center Marker Light
Original price
$85.00
-
Original price
$85.00
Found a better price? Let us know and we will match it
Availability:
in stock, ready to be shipped
DONE RIGHT:  If you're going to upgrade your tails, headlights, grille, etc., don't leave the center marker light stock! The XB LED center markers from Morimoto are well-built, have a virtually infinite lifespan, an unbeatable warranty, and out-perform other options -- easily making these the best center marker lights on the market today.
DURABLE:  Their UV-coated polycarbonate lens will resist the test of time, ensuring that they look as new for many years to come. To save on cost, the cheap alternatives do not use a UV-coated PC lens and that will become obvious, quickly. We've seen them fade within a matter of months. Spend a few more bucks now, save yourself the hassle of swapping out later.
PLUG-N-PLAY:  Again, there is no comparison between the Morimoto's and the generic. The Morimoto LED center marker for your Super Duty is designed to work without any modifications. They will plug into the factory connectors. No error codes, no flickering, hyper-flashing, or radio interference. They can easily be removed and will not void your factory warranty.
BRAKE LIGHT:  For increased safety, the XB LED center marker light also includes a brake light function. This wiring can be easily tapped into the stock brake light wiring on your truck if desired.
OEM PLUS:  We live, eat, and sleep lighting upgrades. While the center markers from Morimoto cost a bit more relative to other options in the aftermarket, as the saying goes: "You pay for what you get". We've seen it all, and their fit and finish is far superior to everything else out there. Guaranteed.
Benchmark:  Morimoto. The Automotive Lighting Benchmark. We are globally recognized as the brand to beat when it comes to aftermarket lighting upgrades for the automotive aftermarket. No other brand blends performance, quality, and style quite like we do. Our vast product line covers today's most popular trucks and cars. If you don't see it, trust that we can make it. Whether you're interested in something off the shelf or a brand new product designed exclusively for you: Connect with us Today!
Request an Installation Quote

Call us to get an installation Quote