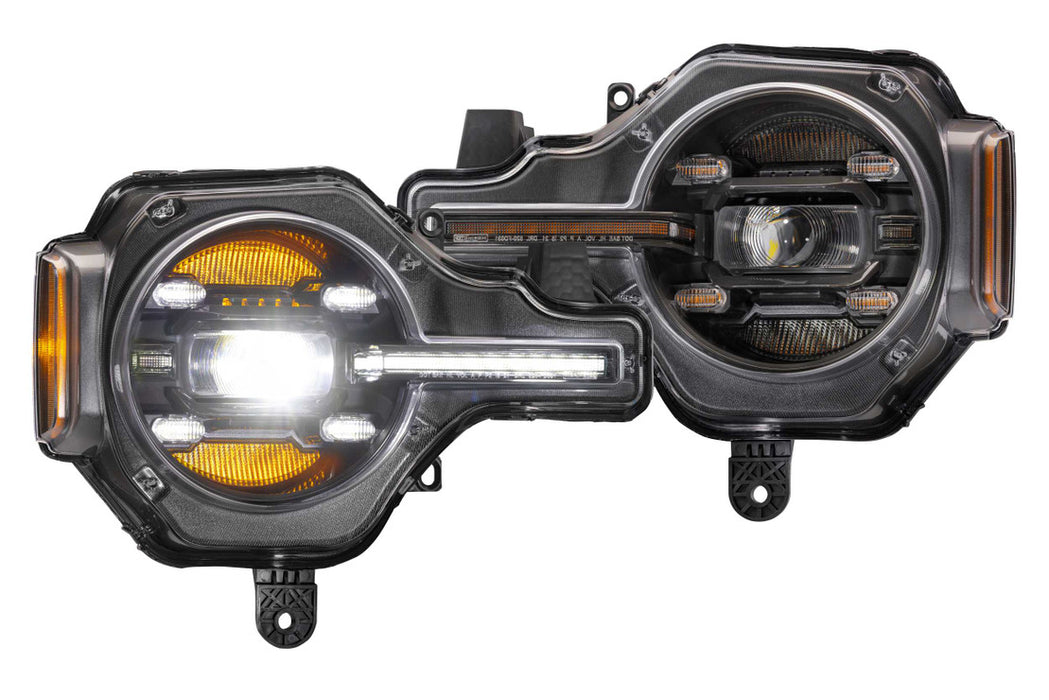 XB LED Headlights: Ford Bronco (21+) (Pair / White DRL)
Original price
$1,875.00
-
Original price
$1,875.00
Found a better price? Let us know and we will match it
Availability:
in stock, ready to be shipped
GAME CHANGER: The game has just changed, again. If you've got a 2021+ Ford Bronco and you have been waiting for the right time to ditch the poor-performing stock headlights, alas, the time has come! The brand new Morimoto XB LED headlights for the 2021+ Ford Bronco should be the first thing on your wish list. It's hard to imagine anything better than this when it comes to looks, performance, and functionality. They are the full package.
FUTURE SPEC: Alright so where do we begin? Lets throw subjectivity out the door and talk about how great the new Bronco LED headlights from Morimoto look. With a single large rectangular projector front and center that's surrounded by a Ford GT-esque shroud that elegantly flows into the lines of the grille, they look right at home. Around that, we've ditched the Wrangler-wannabe LED halo in place of a sleek four-point DRL that really stands out against the boring OEM headlights.
Request an Installation Quote

Call us to get an installation Quote