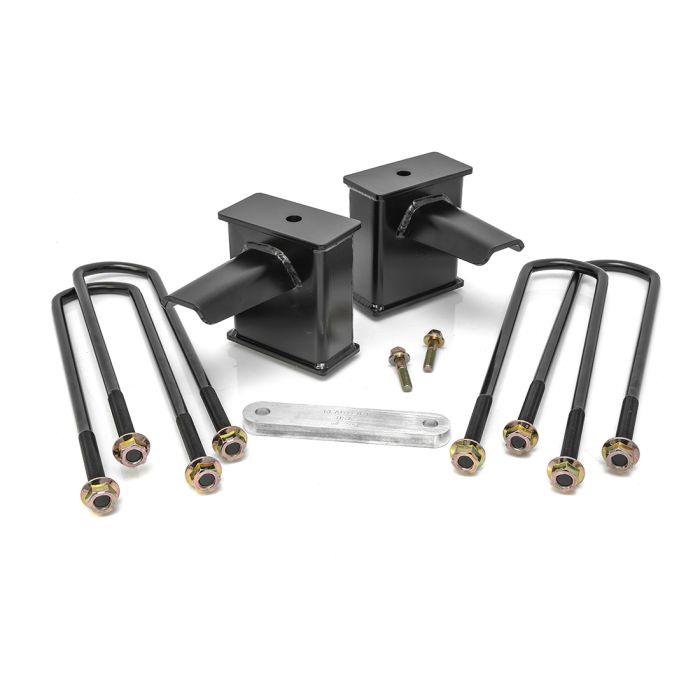 6.5" TALL TAPERED BLOCK - 2-PIECE DRIVE SHAFT - 2017-2022 FORD SUPER DUTY
Availability:
in stock, ready to be shipped
Quick Overview:
New 6.5" Tall Tapered Block Kit for 2017-2022 Ford Super Duty F250/F350 SRW Trucks. For use with trucks with a two-piece drive shaft. OEM style cast iron construction that includes factory style bump stop landings and new longer U-bolts and hardware.
Call us for discounted pricing
Unlock unbeatable savings when you bundle your products with our premium installation services
Request for the price and an Installation Quote

Call us to get the discounted price and an installation quote